7 eSports Cryptocurrencies Gamers Should Watch
Last Updated:
Have your eye on a hot new gaming token? Every month seems to bring a new cryptocurrency program or platform aimed at gamers. We've already looked at why gaming and cryptocurrency make for promising bedfellows, and we're obviously not the only ones who've noticed. More and more projects are cropping up to explore the fertile overlap between cryptocurrency and gaming. In this article, we run down some of the ones you need to know.
Unikrn has been top of the headlines lately, thanks to a US Supreme Court decision that struck down federal restrictions against betting on sports—including esports. Prior to the ruling, Unikrn had been one of the start-ups that went all-in on esports betting. Its decentralized currency, Unikoin Gold, forms the base for a growing virtual economy built around top esports titles like DOTA 2 and League of Legends. Through acquisitions of tournament platforms like ChallengeMe and deep research to build esportsbooks, Unikrn has steadily secured its position as one of the leading companies in esports betting.
Unikrn counts big names like Anthony Diiorio (Ethereum co-founder) and Mark Cuban (owner of the Dallas Mavericks) among its investors. With the recent Supreme Court ruling, Unikrn stands to enjoy some explosive growth in the coming years. If you're looking to jump on the Unikoin train, check out our review of the Unikrn esports betting platform!
FirstBlood merges cryptocurrency and competitive play by giving players a blockchain-powered platform for staking cryptocurrency wagers on their matches. With FirstBlood, players can bet 1ST tokens on themselves, compete, and walk away with the pot if they win.
The company has successfully used its platform to run tournaments like Blood in the Streets, BITS Americas, and the China University Esports League. These efforts have helped FirstBlood make inroads into professional esports, where its platform's match-reward system is bound to thrive. Steam integration and daily tournaments ensure that FirstBlood's appeal goes beyond pro gamers, too.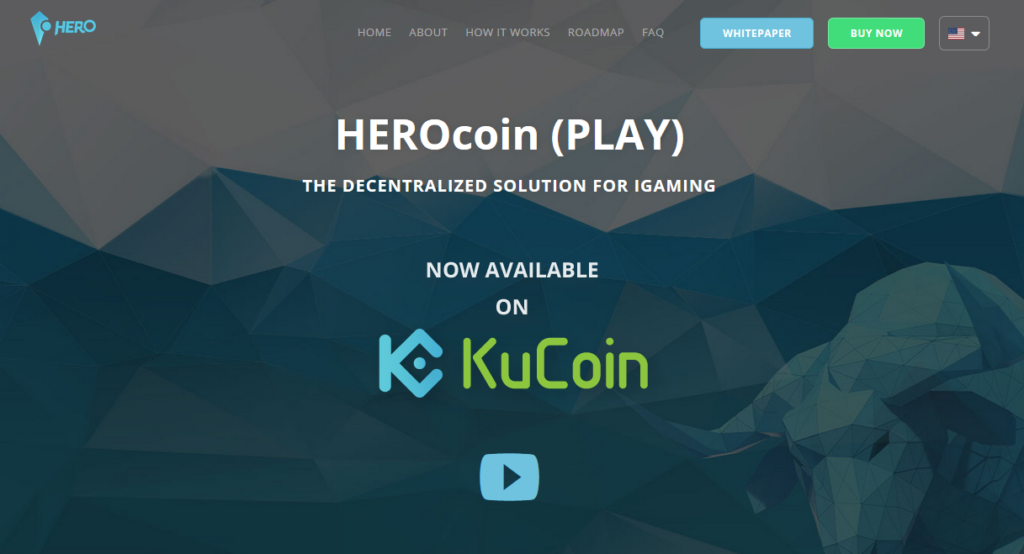 Unlike Unikrn and other esports betting platforms, HERO wants to get rid of esportsbooks entirely. The system is designed to allow users to bet directly against each other or against larger groups. One of HERO's biggest selling points is its implementation of a central pot that pays out dividends to all token holders on top of any rewards each might get for winning bets. Users who create games get additional compensation, too. The HERO system uses its own currency, HERO (PLAY), an ERC20 token, as well as its own transaction platform dubbed "herosphere."
Powered by online betting company UltraPlay, the eGold cryptocurrency is an ERC20 token designed specifically for virtual sports betting. A complementary betting platform, called Buff88, has already been launched, with betting options available for esports, casino games, virtual and live sports, and more. UltraPlay and eGold currently count organizations like the Esports Integrity Coalition (ESIC) among its partners. The eGold token itself debuted in February 2019 with pre-sales that sold out within 24 hours.
While some gaming cryptocurrency projects simply want to offer gamers more efficient options for their transactions, GameCredits has a more ambitious goal: becoming the universal standard cryptocurrency for gamers worldwide. The main product here is GAME, the currency that GameCredits is pushing for in-game payments across different platforms (e.g., mobile, console).
GameCredits doesn't stop there, though: it's got a stable of products that shows it's serious about going universal. There's GWallet, a universal crypto wallet for use across games; MobileGo, a mobile gaming platform that runs on GAME tokens; and more. In the works are other promising projects like Game.GG, a competitive platform that promises fast payouts for esports matches, and GExchange, a currency exchange network for trading between gaming cryptocurrencies or fiat equivalents.
Regulation and legality have been finicky topics for esports betting, and Luckbox is marketing its cryptocurrency as the system to change that. Luckbox bills its dedication to full regulation and compliance as one of its advantages, and with the esports betting landscape still replete with sketchy deals and fraud, it might just be a winning proposition.
Luckbox offers two types of tokens: LUCK, a utility token for use in game-related transactions; and LuckProfits, which function as shares in the company's net profits. Luckbox allows users to trade traditional currency or even in-game assets like items or skins for cryptocurrency tokens, with certified third-party services like wallets and payment gateways to support gamers' use of the LUCK token across platforms.
Skrilla takes the tried and tested fantasy draft system and pairs it with cryptocurrency for its esports betting platform. A joint project between the social betting platform Puntaa and the esports media network GAMURS Group, Skrilla uses its own Ethereum-powered token, SKR, in fantasy esports leagues. Users assemble custom teams of their favorite esports players and wager on their fantasy team's performance in the esports circuit. Top players for each fantasy league score SKR token rewards, with the jackpot growing in proportion to the number of users fielding fantasy teams.
The Gaming Cryptocurrency Market is Heating Up
These are just some of the cryptocurrency projects trying to win over huge swaths of the growing esports community. If you're interested in trying your hand at some esports betting yourself, you might want to check out the cryptocurrencies and platforms above to see what secure and efficient options are available. And if you've decided to place your bets, don't forget to check out our recommendations for the best esports betting platforms on the web!